Catholic Faith Based Weight Loss Bible Study
"Light Weigh is a great resource to become better stewards of our bodies."
Excellency Archbishop Naumann
About Suzanne
Hello Precious Ones!
I wrote Light Weigh, my first program, to solve my own struggle with food! I was at my wits end, as I had been dieting since third grade. I dieted and exercised so much I was 100 pounds overweight! I was always dieting, either, being good or bad, towing the line or blowing it, keeping on my diet or giving up my diet. I knew the Catholic Faith had to have the answers to my constant temptation to overeat and I knew I had to find them. I wrote Light Weigh based on my research and started it at my parish when I could barely buckle a belt around my denim skirt – but it worked!!! I ended up building the boat that freed me and several other people who joined with me. I didn't do it on my own. I had to start a group like everyone else so God could do His work in me and so I wouldn't quit, because a group really does keep you going each week! I ended up losing the 100 pounds and I was even afraid to admit to others that I had been that overweight. I began telling people when a lady at a Light Weigh retreat told me how much hope it gave to her.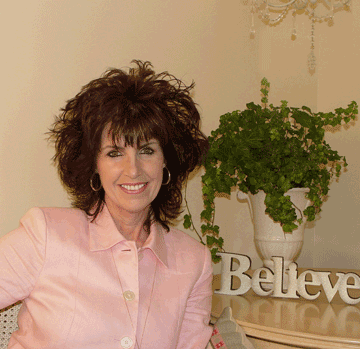 I am the mother of seven beautiful children and I wear size 6 jeans every day, by God's grace! I cook better than I ever did when dieting. I always use real organic butter and by God's grace I have never gained my weight back. I truly believe God worked in me and through me because my will was so weak! He is saying, "If I can do it in Suzanne, I can do it in anyone!" Now by God's grace thousands and thousands have been freed the way I am freed through Light Weigh and Light Weigh One King. Peace with food is a process – but the process is not that long in the scheme of things, when you are talking about a lifetime of freedom from overeating or any of the other numerous struggles people have used Light Weigh and One King to overcome!
God works in stages through Light Weigh and One King, but as you go through the program, He is working in your heart and you are losing weight, making friends and connecting to the deep profound love that God has for you – right where you are now. That is how He worked in me and I wrote the program! God has always used problems in my own life to force me to find answers that end up helping me as well as others.
I have written Light Weigh (the first Catholic video series), A Saints feast day cookbooks (Building the Family Cookbook), Light Weigh One King, numerous Bible Study books and audio series used in both my programs. I have appeared on radio, TV and newspapers and spoken at numerous Catholic conferences. My first loves are God and my family.
I was asked once if I could have a "super power," what would it be? I answered that I would like to be able to heal people. It hit me that God has used me as a vehicle for His healing to go out through Light Weigh and One King. I am very thankful to Him for all He has done and continues to do through Light Weigh and One King. God alone gets all the credit for everything good in these programs.